Regular price
Sale price
£30.00 GBP
Unit price
per
Sale
Sold out
A perfect gift for friends, family or yourself.
Please note style and colour of box frames may vary and will be discussed at the time of order to perfectly meet your requirements.
We can discuss your dream layout and frame design at the time of placing your order, just get in touch!
Framed Prints:
I can simply frame the original Handprint, Footprint or Animal Print that you order. Options include small or large black or white frames and will include a tiny solid silver heart set on the mount. The small frame is ideal for one or two prints. 
Inscription:
Frames can also include a short handwritten inscription such as Name and Date. This can be confirmed at the time of order.
Photographs:
Your own photograph can be added to the larger three-aperture frames to create a truly beautiful gift!
Frames for photographs are approximately 20.5" x 10" with three apertures of 5" x 7" each. The exact layout you desire can be discussed at the time of order.
Made-to-order:
Different sizes are available to accommodate all sizes of hands and feet...and even paws! 
Charms sold separately

You can order your custom silver prints charms easily online.

Fingerprints, Handprints, Footprints, Animals Prints - add your charms now
Customising your order

Rest assured, I am able to confirm your preference for any of the options as I process your order.

I will contact you after you order to confirm any custom details and to finalise your request. Alternatively, get in touch with me on WhatsApp now.
Share
View full details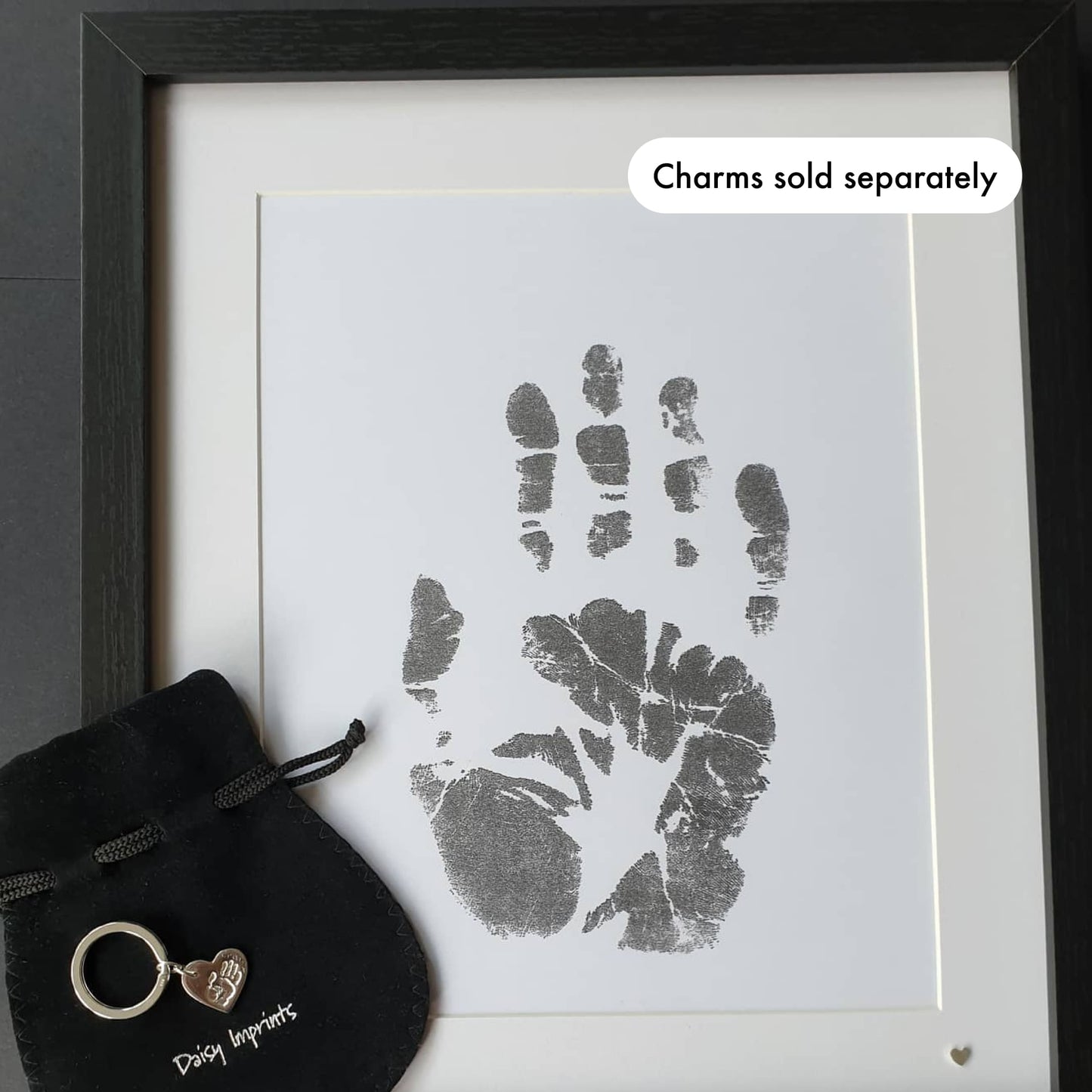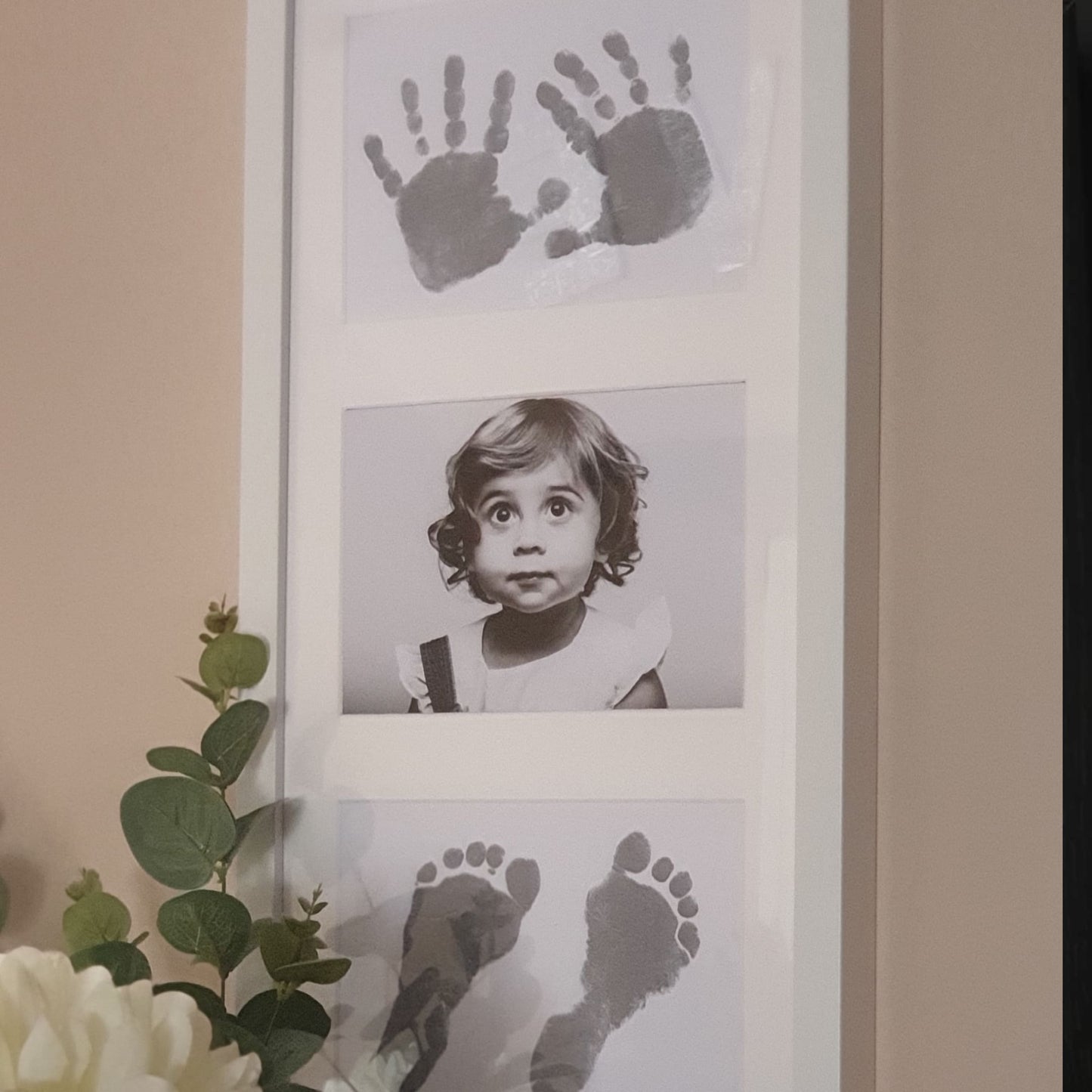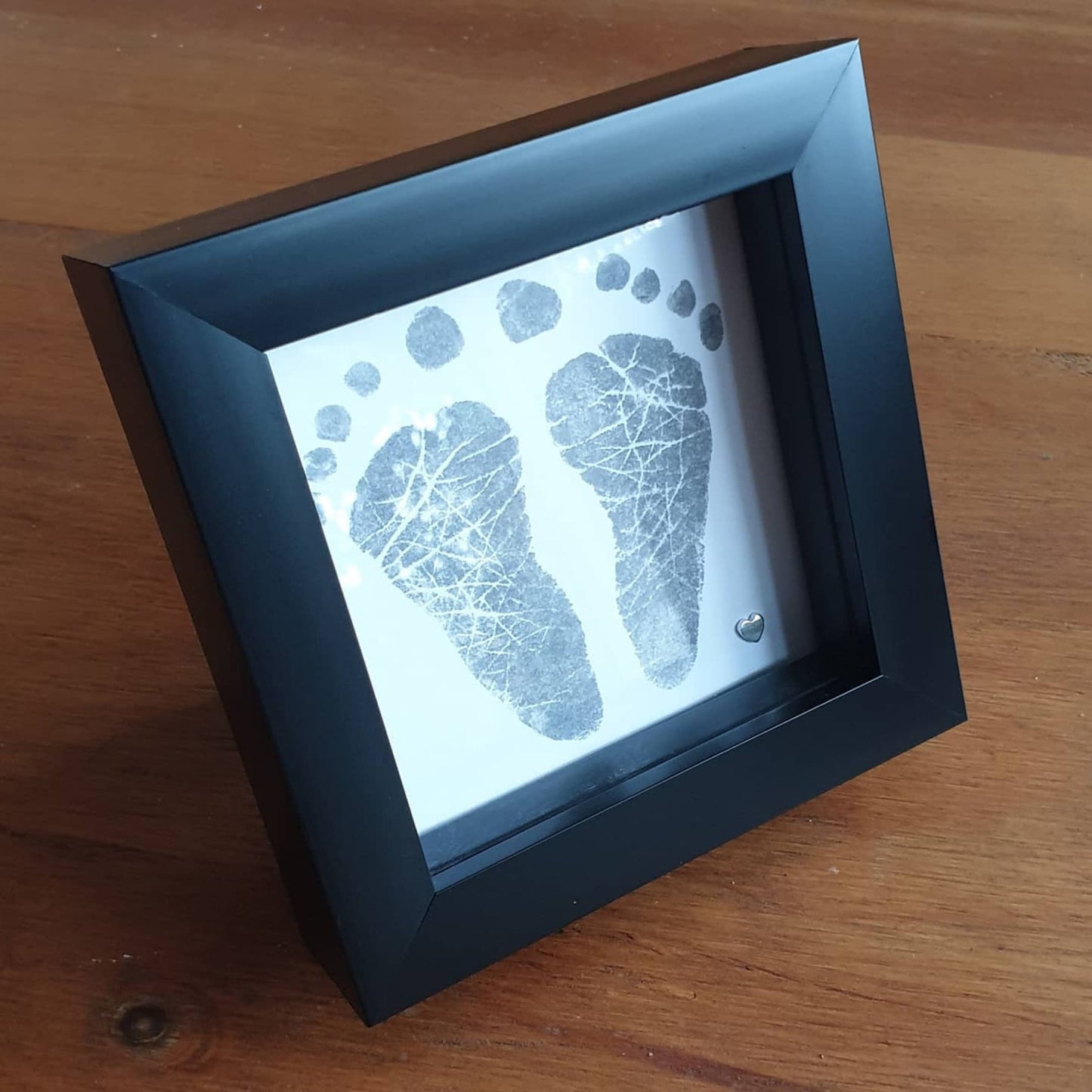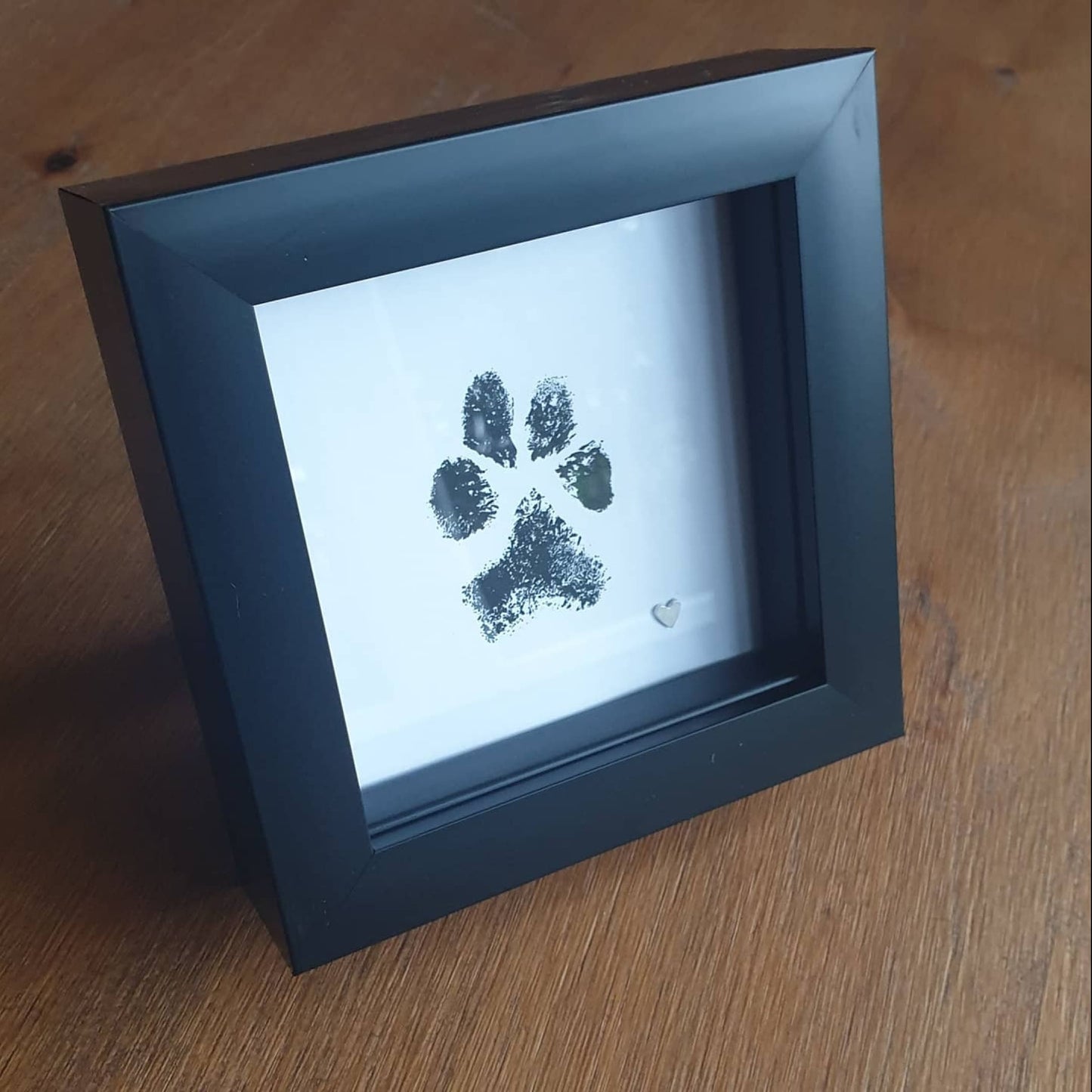 Combine with custom silver print charms
Add a silver print charm to your order for the ultimate unique piece of jewellery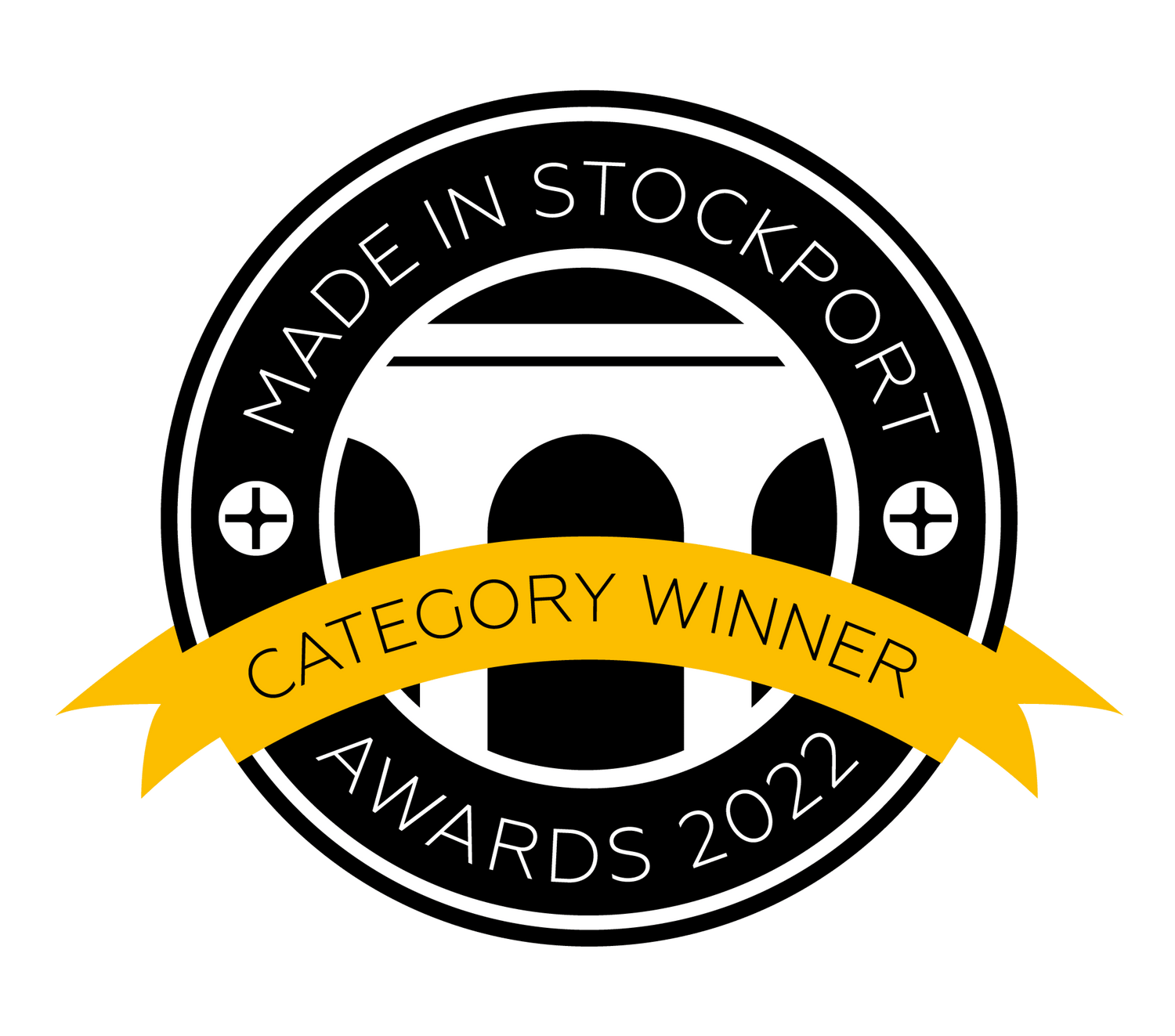 Precious jewellery to treasure forever
Order a custom print charm and any item of jewellery to create the perfect sentimental gift.
WhatsApp me any questions
Over 15 Years of Experience

I'm Amanda, the founder of Daisy Imprints. I have been handcrafting custom silver print charms and jewellery for over 15 years.

My mission is to create gifts of joy for people to celebrate their special moments.

If you're interested in a bespoke Daisy Imprints charm, please feel free to get in contact to discuss further. I can accommodate most needs, and gift voucher options are also available!

100% Satisfaction Gurantee

I believe in 100% customer satisfaction.

If you, or whomever you gift your item to, are not completely satisfied with the product, I will help to improve and refine the item.